MEMORABLE MOMENTS
WITH "LIFE-CHANGING" ELEPHANT ENCOUNTERS
MEMORABLE MOMENTS
WITH "LIFE-CHANGING" ELEPHANT ENCOUNTERS
MEMORABLE MOMENTS
WITH "LIFE-CHANGING" ELEPHANT ENCOUNTERS
MEMORABLE MOMENTS
WITH "LIFE-CHANGING" ELEPHANT ENCOUNTERS
MEMORABLE MOMENTS
WITH "LIFE-CHANGING" ELEPHANT ENCOUNTERS
MEMORABLE MOMENTS
WITH "LIFE-CHANGING" ELEPHANT ENCOUNTERS
An educational, touch and feed elephant experience – a truly unique & unforgettable experience for all ages.
Meet the majestic Rambo and Rachel – habituated elephants who were rescued after their herd was culled. Experience the thrill and privilege of getting up close to these elephants and be educated about the plight of the mighty African Elephant. 
One of our passionate and knowledgeable rangers will talk you through Rambo and Rachel's history and provide you with interesting facts about elephants. You will be given opportunity to feed Rambo and Rachel as well as touch Rambos ears, behind his tusks, between his legs and even get to feel his tongue! This experience, described as "Life Changing", is sure to delight visitors. 
When the elephants are not greeting visitors, they are roaming freely within the Manyoni Game Reserve with their keepers by their side.
INTERACTIONS DAILY AT 11H00 – BOOKINGS ESSENTIAL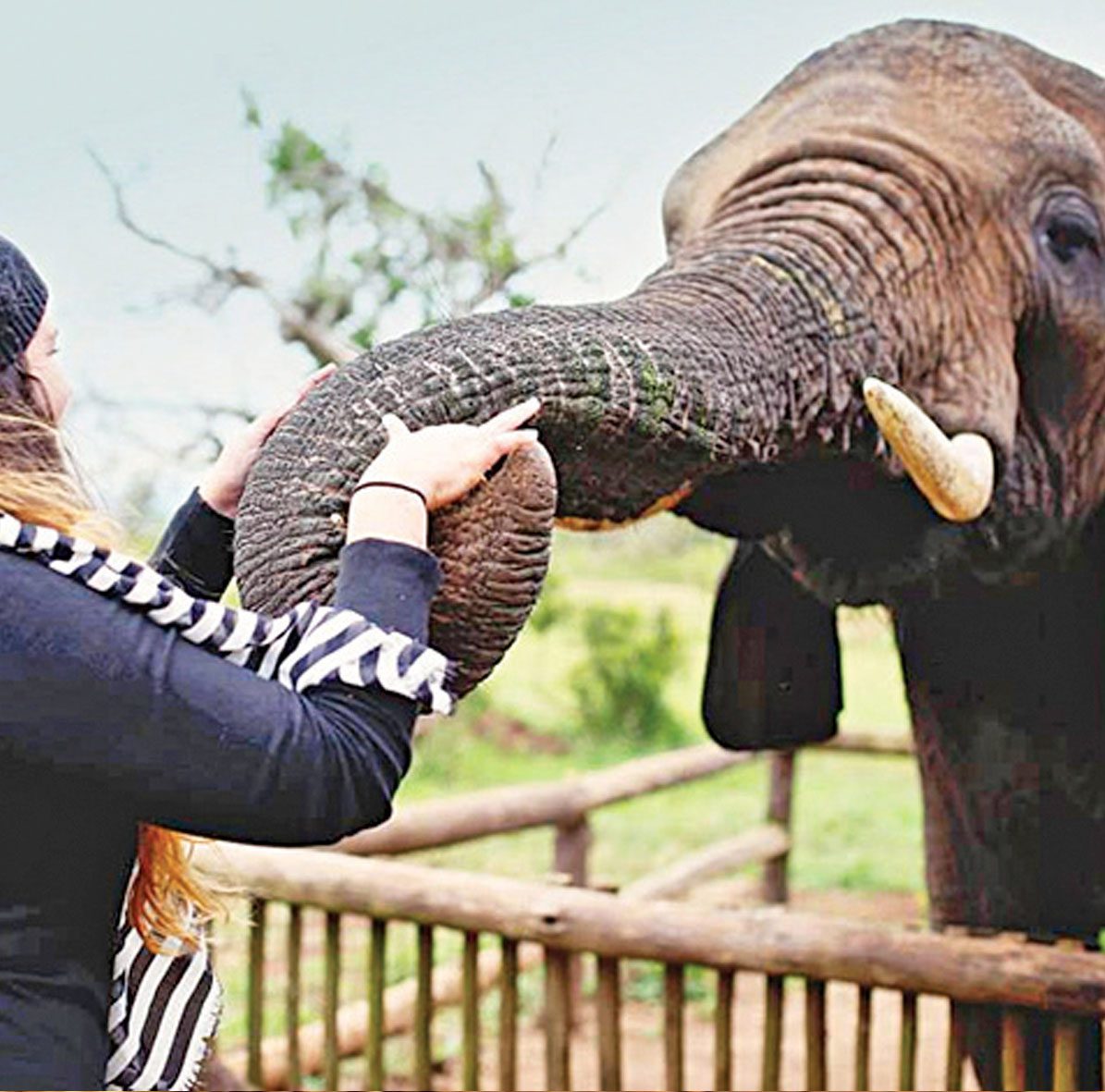 WOW WHAT AN EXPERIENCE
This is a once in a lifetime experience, to touch and interact with elephants that
still live in the wild. Highlight of our visit to South Africa.
MAKE AN ENQUIRY / BOOKING
Please complete the information below and reservations will get back to you.