THE JEWEL OF ZULULAND
MANYONI PRIVATE GAME RESERVE
THE JEWEL OF ZULULAND
MANYONI PRIVATE GAME RESERVE
THE JEWEL OF ZULULAND
MANYONI PRIVATE GAME RESERVE
THE JEWEL OF ZULULAND
MANYONI PRIVATE GAME RESERVE
THE JEWEL OF ZULULAND
MANYONI PRIVATE GAME RESERVE
THE JEWEL OF ZULULAND
MANYONI PRIVATE GAME RESERVE
Manyoni Private Game Reserve lies in the heart of Zululand, an area that is world renowned for its spectacular game viewing, rich cultural traditions, and conservation history.
The Manyoni Private Game Reserve covering 23 000 hectares consists of a varied landscape of mountains, open plains and dense riverine woodlands. Here the Big 5, along with a wide  variety of other wildlife roam freely, and exceptional safaris can be experienced.
Initially formed as part of the WWF black rhino range expansion project, Manyoni has become one of the premier Big 5 safari destinations in KwaZulu-Natal with a strong focus on endangered species conservation. Manyoni is home to Bayete Zulu Lodges.
Manyoni Private Game Reserve is one of the largest privately-owned reserves in KwaZulu-Natal. The reserve is the product of 17 dedicated landowners who dropped their fences in 2004 to create one contiguous protected area for our wildlife. The selection of the area as a potential release site for the WWF Black Rhino Range Expansion Project was a major driving factor in the establishment of Manyoni. In 2005, the newly established reserve was confirmed as a release site by the WWF and a founder population of black rhino were released into their new home.
A few years later, in 2009, the reserve was formally proclaimed by the government as a Nature Reserve under the Protected Areas Act. Since the establishment of the reserve we have seen the reintroduction of lions, making Manyoni a Big 5 Reserve, and the reintroduction of endangered cheetahs and African wild dogs. In addition to endangered species conservation, Manyoni Private Game Reserve has a strong focus on conserving biodiversity, this includes the landscapes, ecosystems and processes upon which this biodiversity depends.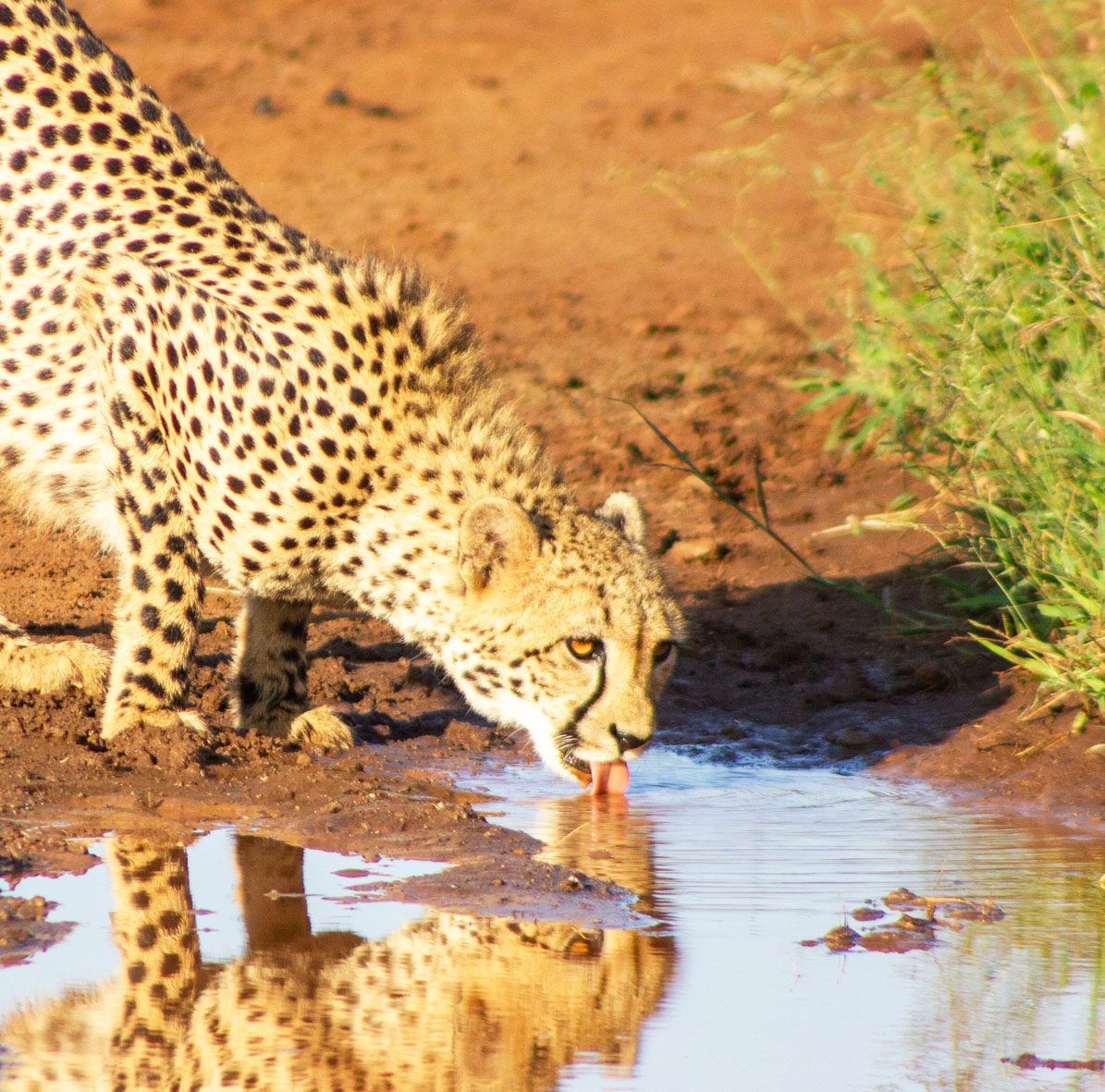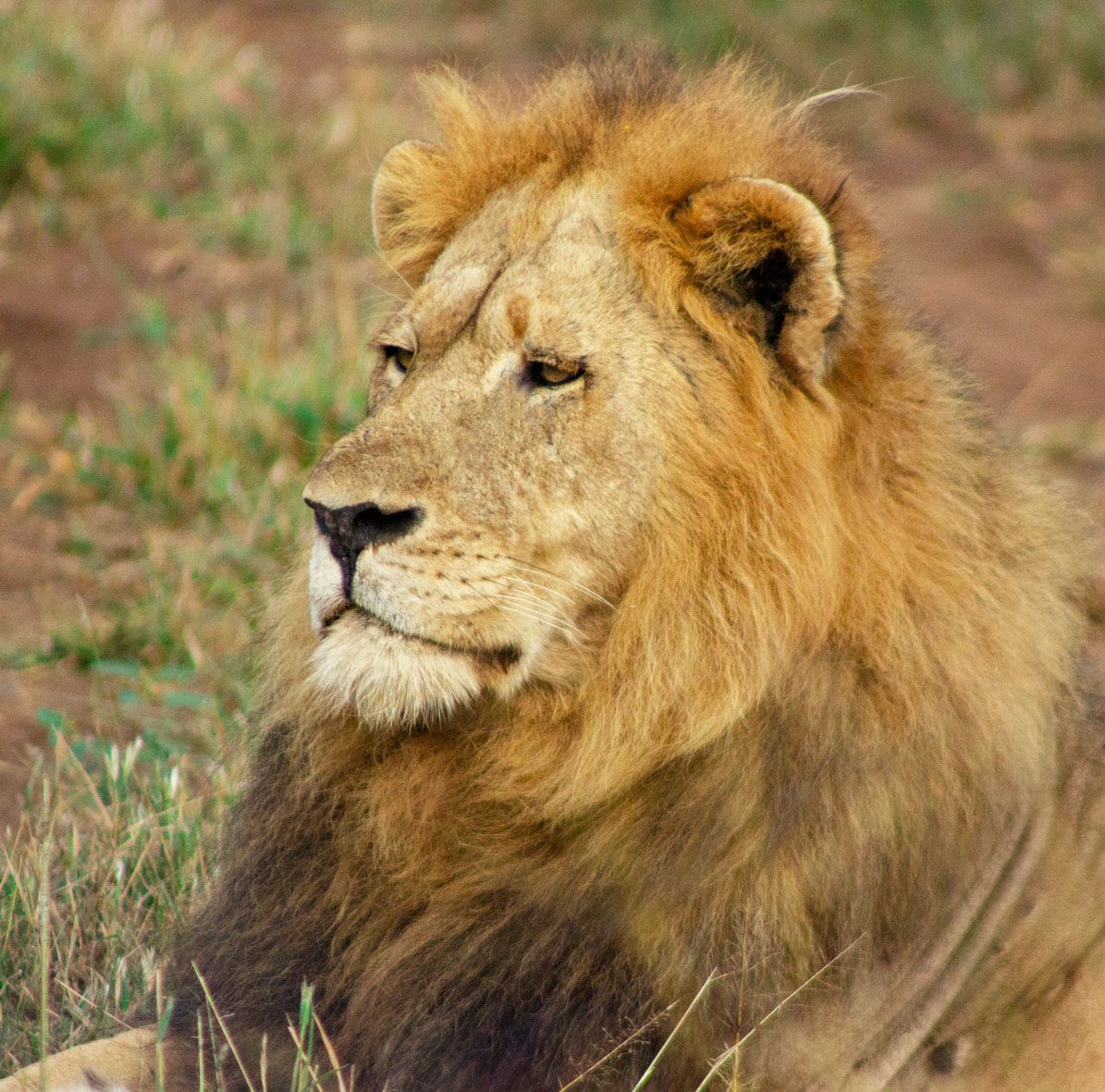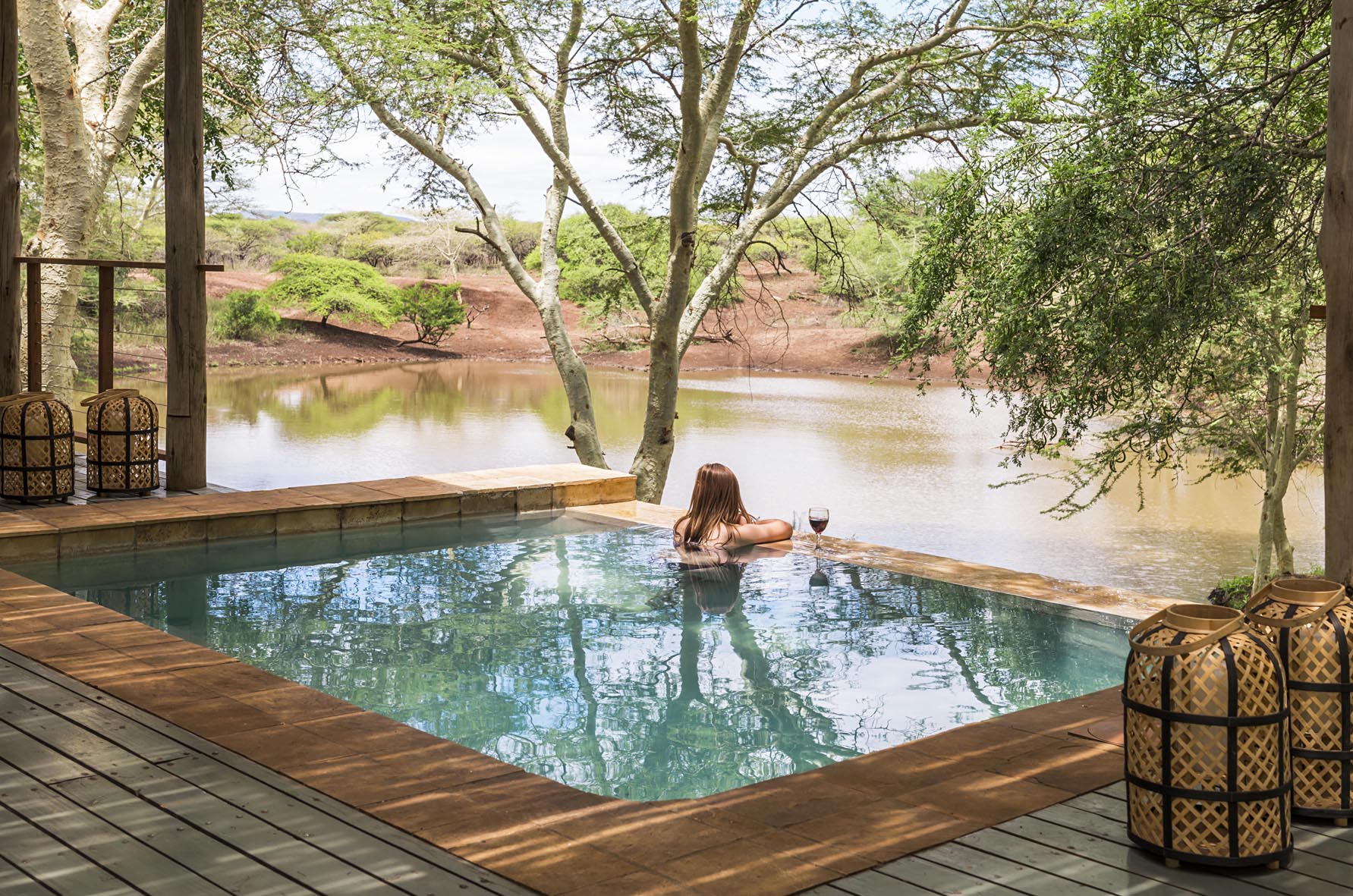 BAYETE ZULU PRIVATE
Set in a fever tree forest, this intimate lodge
accommodates only six guests. The perfect escape for couples or small families seeking a luxury bushgetaway where you can set your own pace.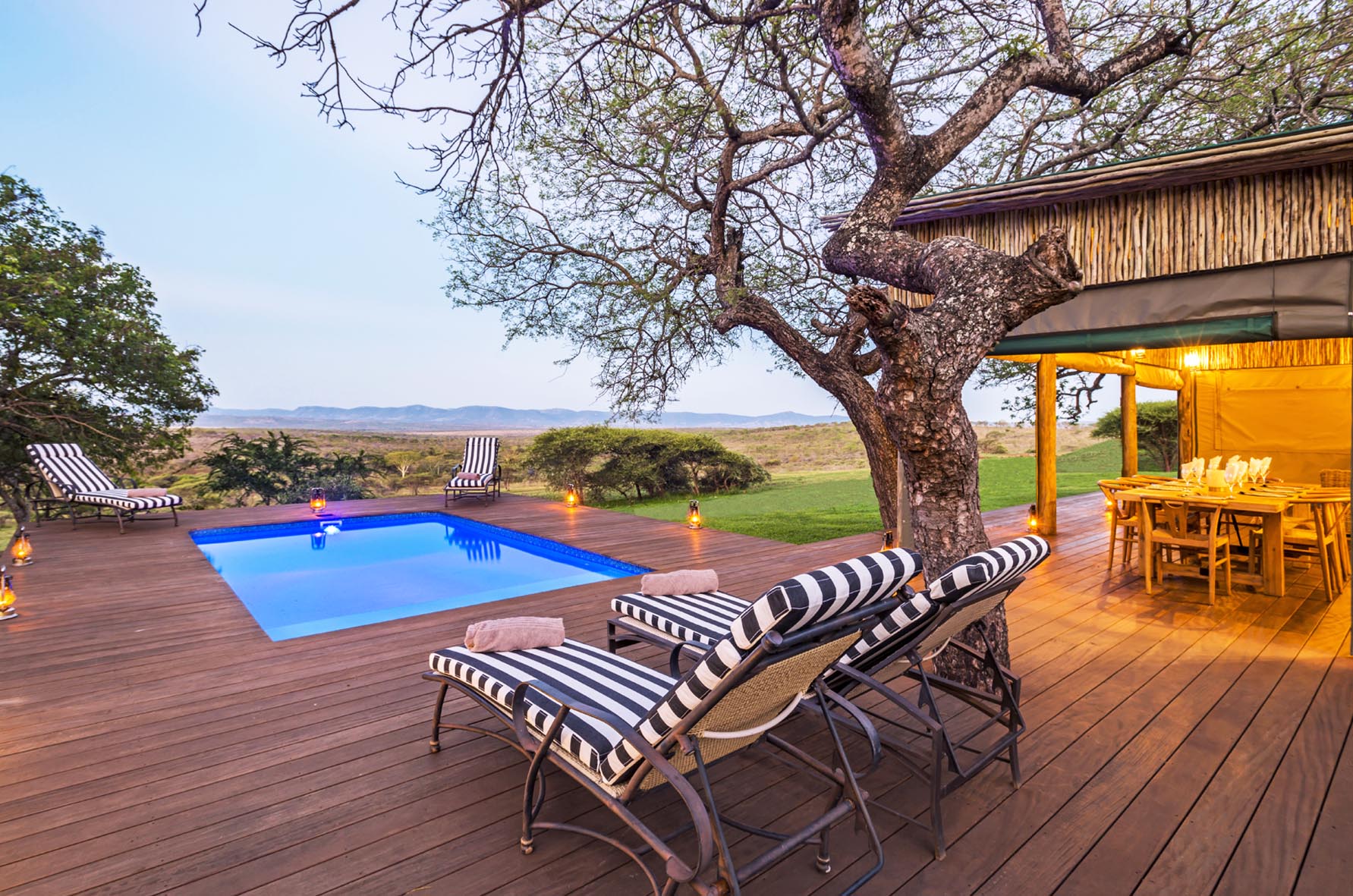 LITTLE BAYETE ZULU
Little Bayete Zulu offers an exclusive-use intimate bush getaway for a group of up to eight people. Guests are accommodated in four well appointed en-suite, air-conditioned rooms.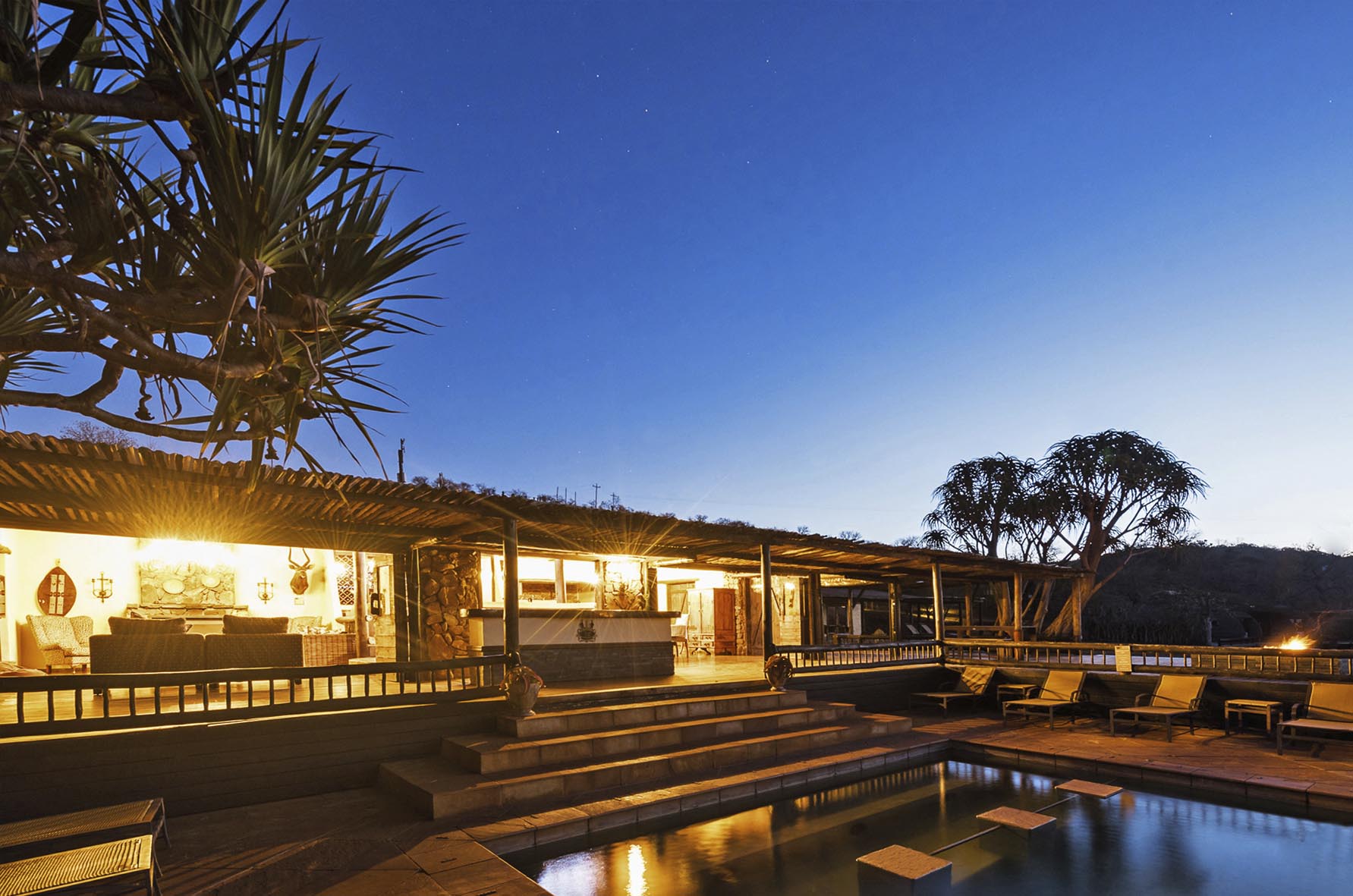 BAYETE ZULU HOMESTEAD
With panoramic views over Zululand bushveld the refurbished Bayete Zulu Homestead is a perfect exclusive-use, self-catering Big 5 getaway for big groups of friends or family.