The romance of the African bush is truly incomparable… Combining a wedding with a safari touch provides the bridal party and their guests with exciting activities to take part in the build up to the wedding ceremony, including game drives and bush sundowners. It also provides unique photographic opportunities with the African wilderness as the background.
Whether it is an extravagant reception or something intimate that you have dreamed of for your special day, Bayete Zulu Lodges will make these dreams a reality. Bayete Zulu Lodges offer the ultimate exclusive weekend destination for a bush wedding, where friends and family come together and share in the celebrations with the wedding party and enjoy the wonders of the Big 5 in their natural habitat.
Bayete Zulu Homestead and Little Bayete Zulu combined can sleep up to 24 guests in shared accommodation. With additional accommodation options at Bayete Zulu Private and within the Manyoni Private Game Reserve – all within a radius of ±20 km – your wedding can be a grand affair.
HIGHLIGHTS
The Ultimate Destination Bush Venue – Big 5 Manyoni Private Game Reserve.
Just 3 hours from Durban International.
Various Ceremony locations.
Spectacular photographic opportunities
Incorporate elephants in your backdrop and photoshoot.
Exclusive-use of Lodges to spend time with friends and family.
Versatile with options from small and intimate to large celebrations.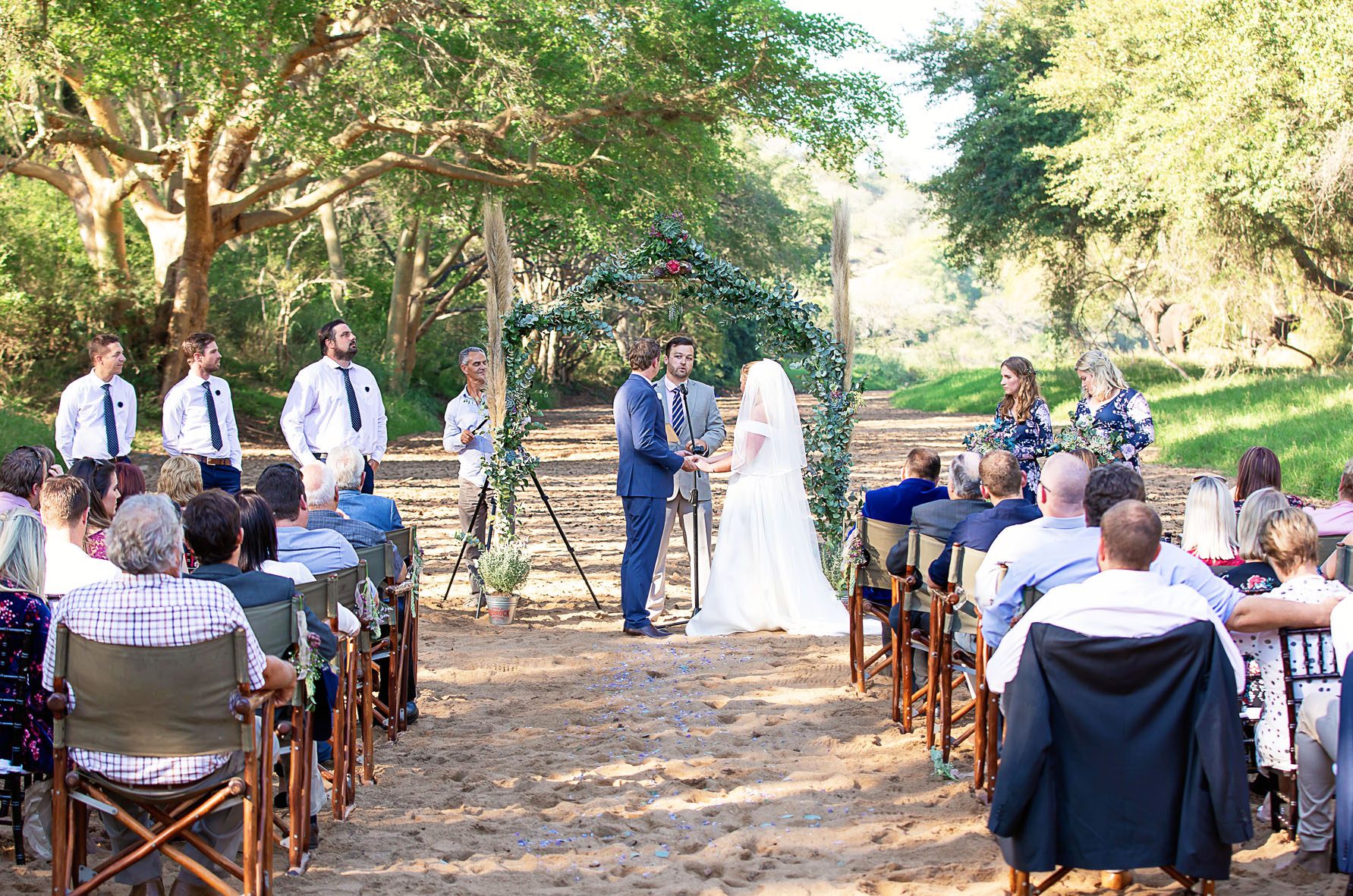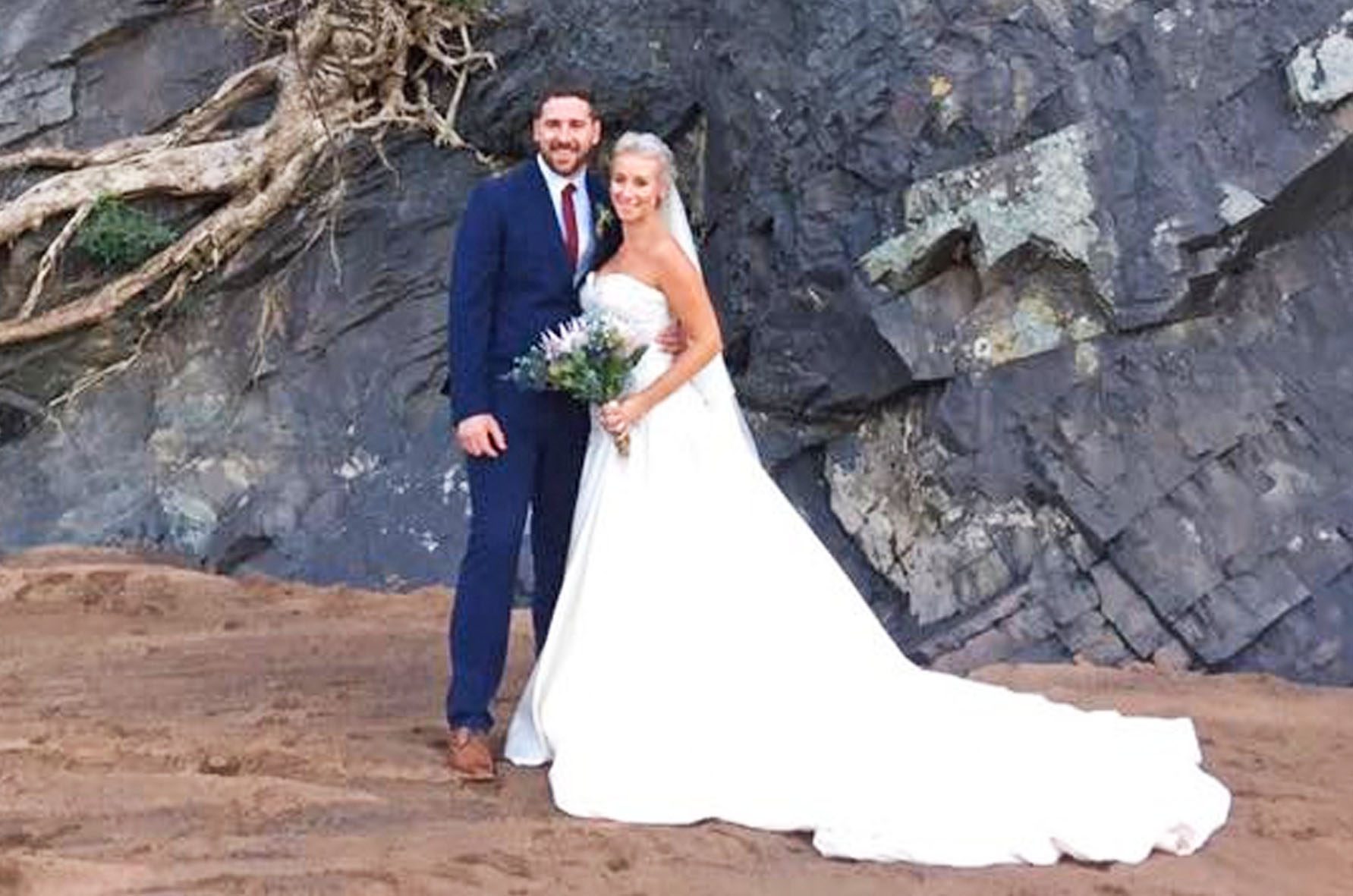 We have some breathtaking bush venues for you to exchange your vows, where the calls of the wild, combined with the stunning natural beauty of the bush, provide a perfect  backdrop to your special day. Favourites are The 'Beach', Mangosteen Crossing, Black Rock & Fever Tree Forest.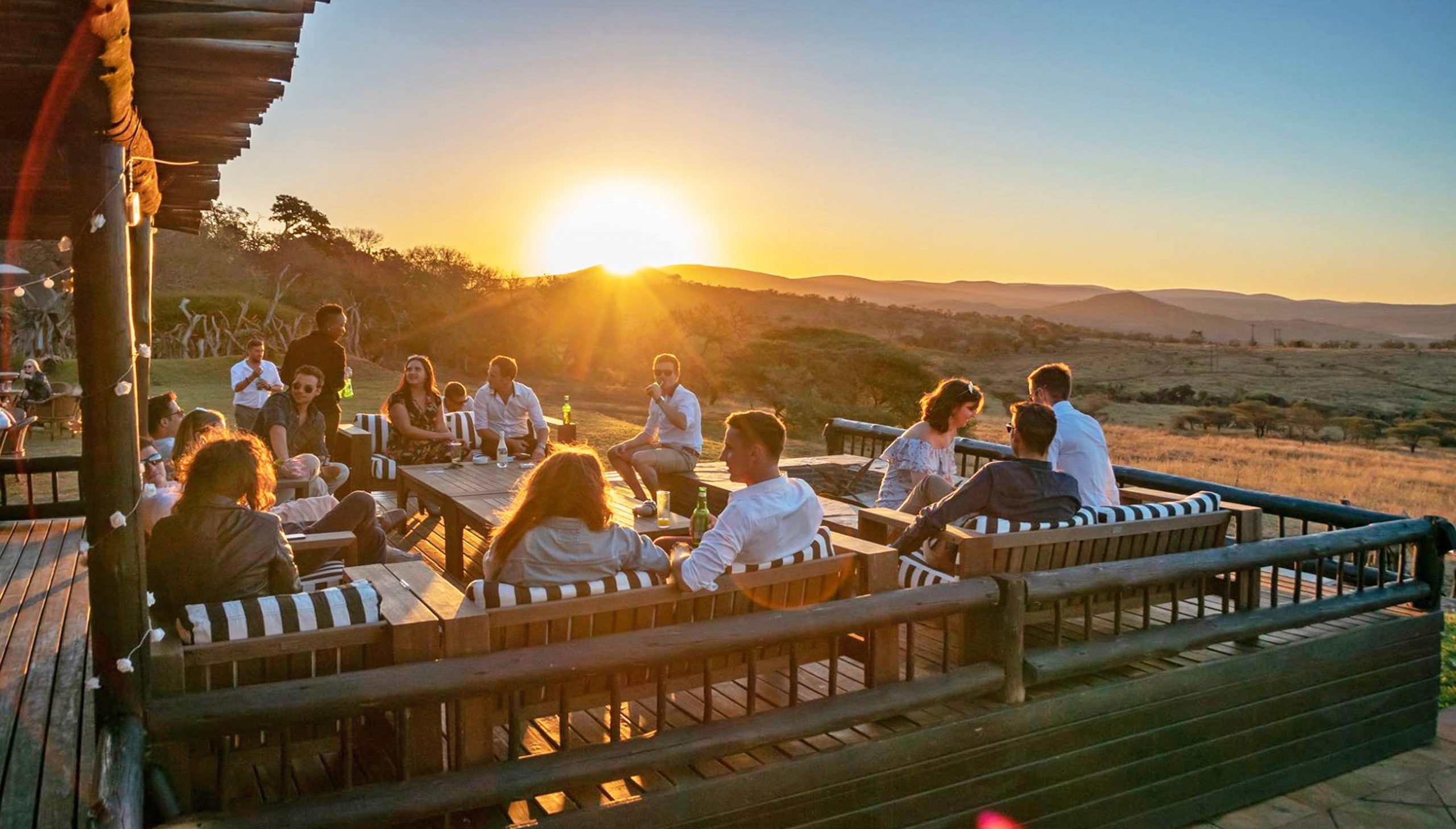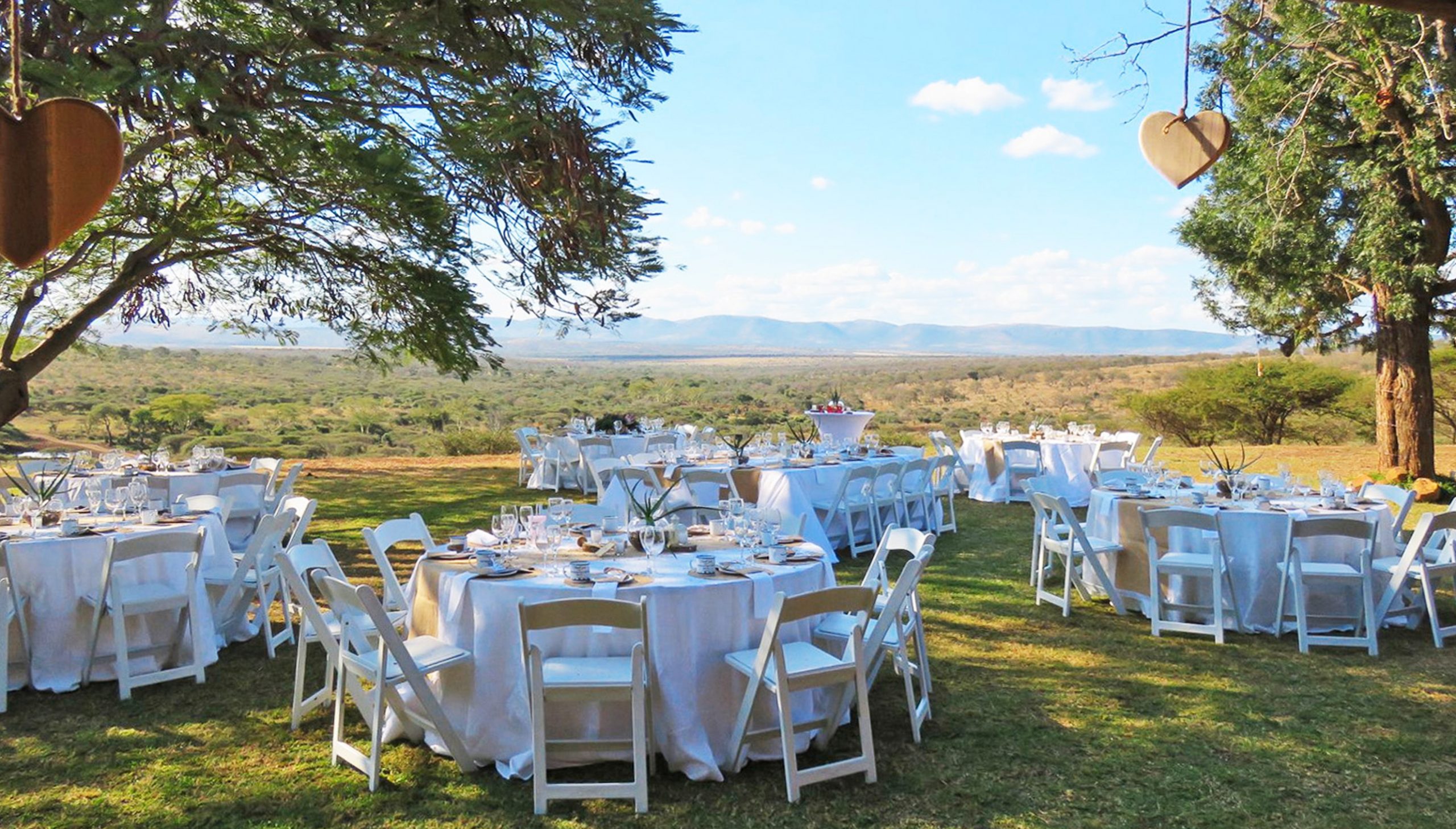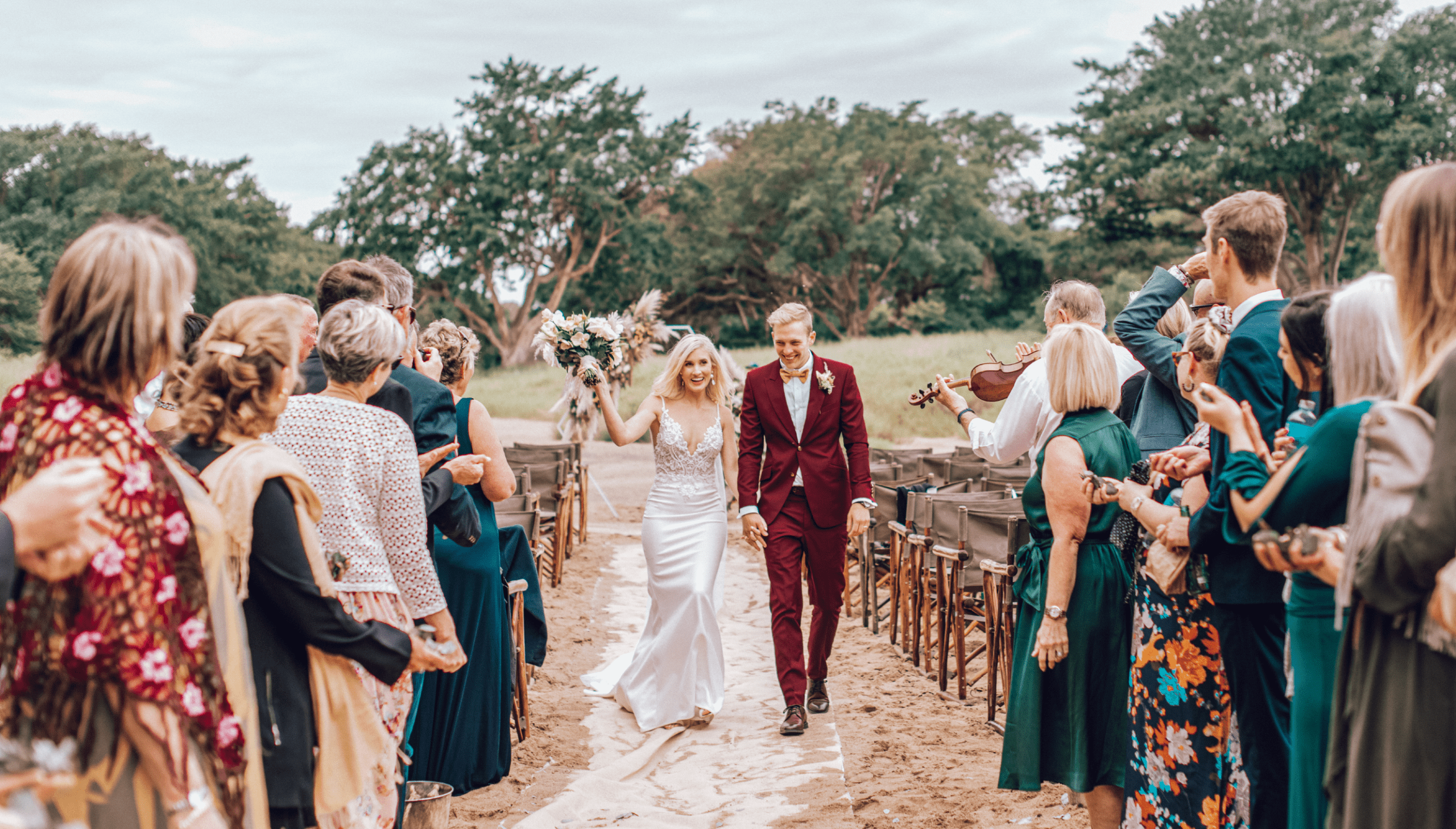 The lawns and views from Bayete Zulu Homestead offer a magnificent setting for either an outdoor reception or for a marquee to be erected. For a more intimate affair, Bayete Zulu Private pool deck provides a stunning setting overlooking a dam surrounded by fever trees.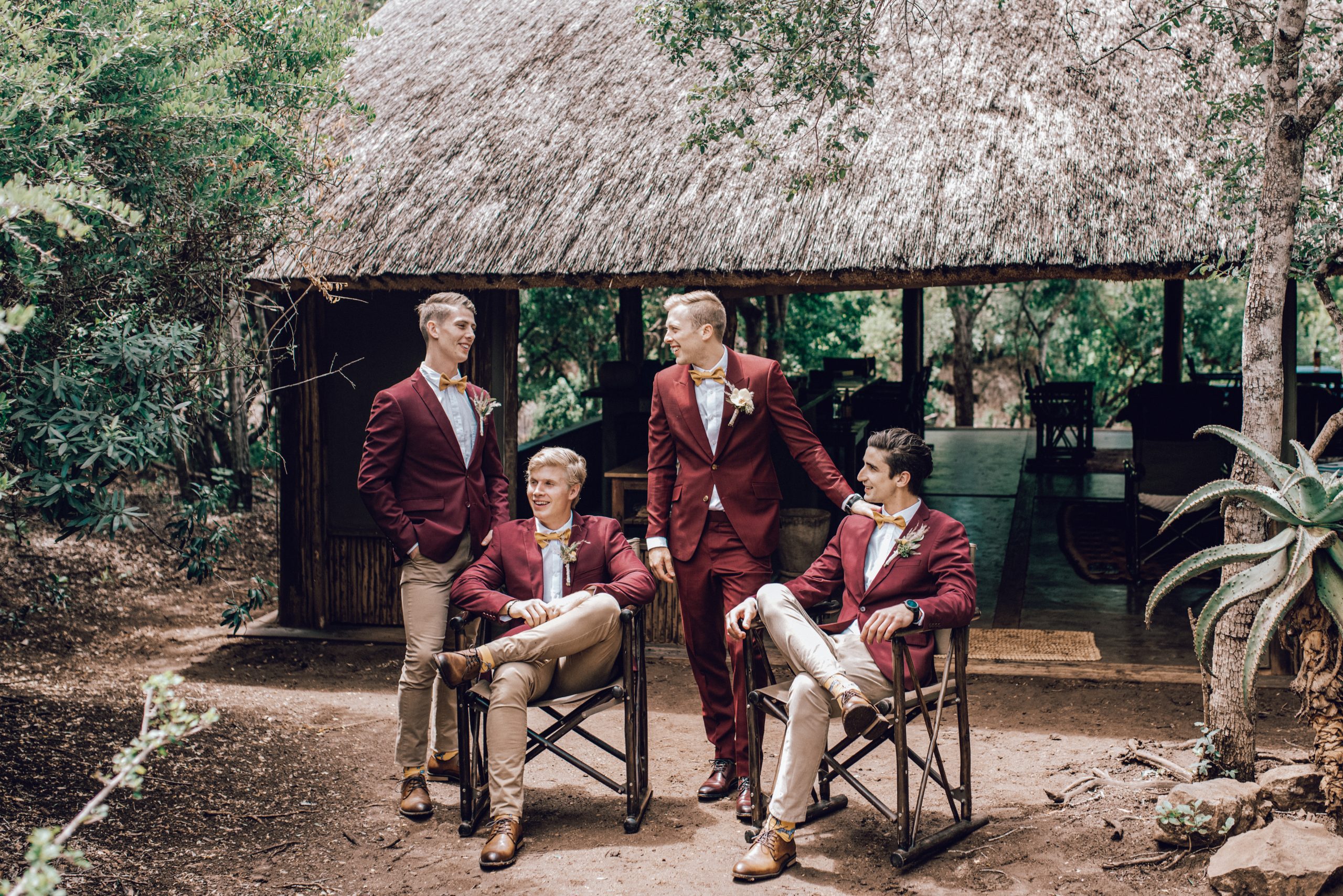 PHOTOGRAPHIC OPPORTUNITIES
The photographic opportunities at Bayete Zulu are endless, with a choice of dry river beds, cool green forests, open savanna areas or for something EXTRA SPECIAL (additional cost) include our two habituated elephants in the backdrop to your ceremony and thereafter have an array of pictures taken with them – an amazing opportunity!
MOST *MAGICAL* PLACE IN KZN
…this was "the place" we wanted to get married at. Finally this past weekend we had our wedding at Bayete Zulu (self catering but amazing lodge!) This place is amazing, the rooms are neat and tidy, all fi tted with aircons which is a must in KZN, The baths are to die for! A big bubble bath is exactly what you need after a day in the bush! The best part is, you and your family hire out the entire lodge exclusively to yourself, no strangers  in sight! It is self catering, but Bayete took it up a notch, there is a huge kitchen and a boma area, with the most amazing chefs! not to mention getting to do the elephant interaction… an experience of a life time! We wouldn't want to be anywhere else in the world! Thank you to all the staff at Bayete, you all really did make our dreams come true!
TRIP ADVISOR
A UNIQUE & MEMORABLE OCCASION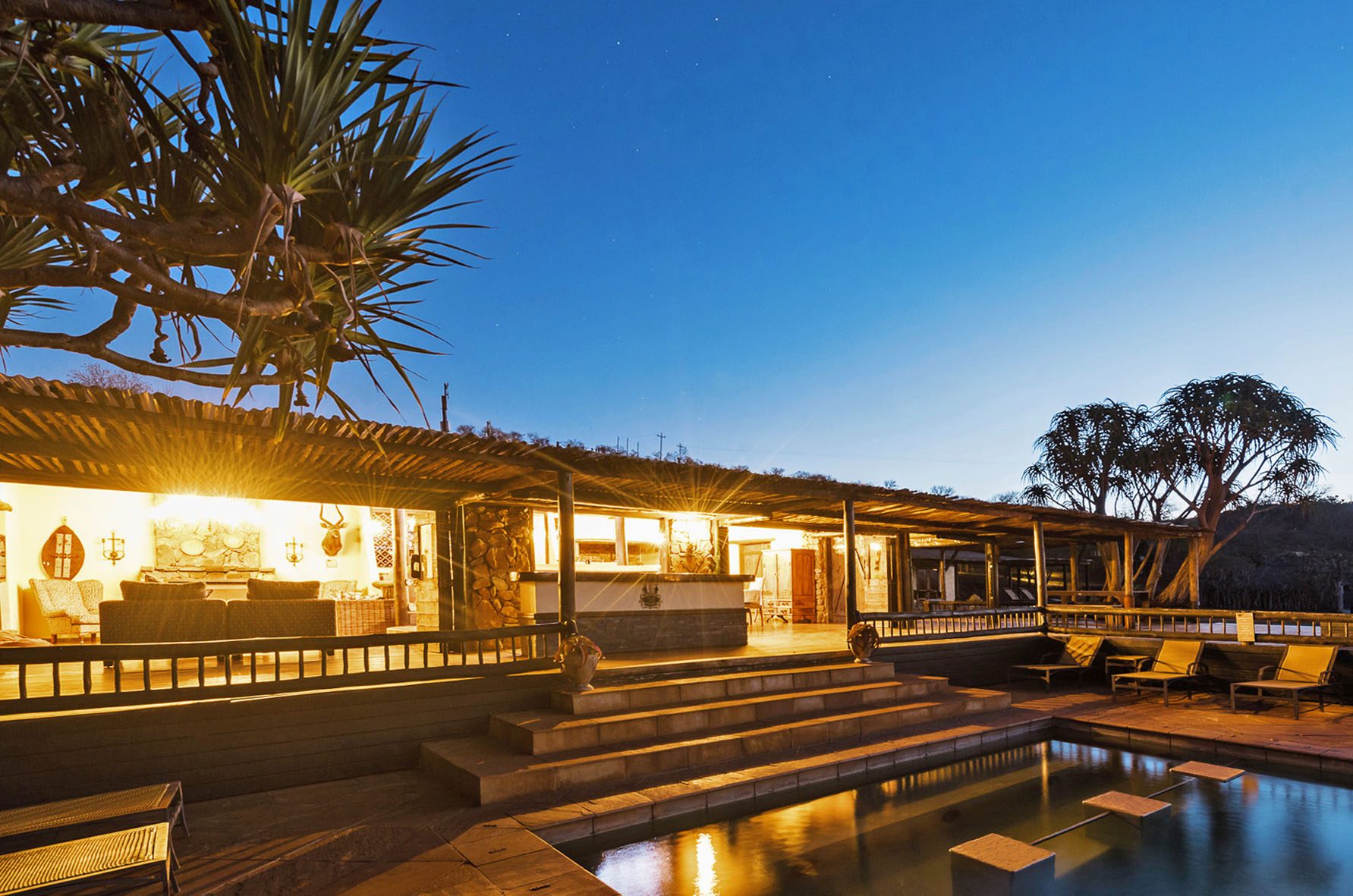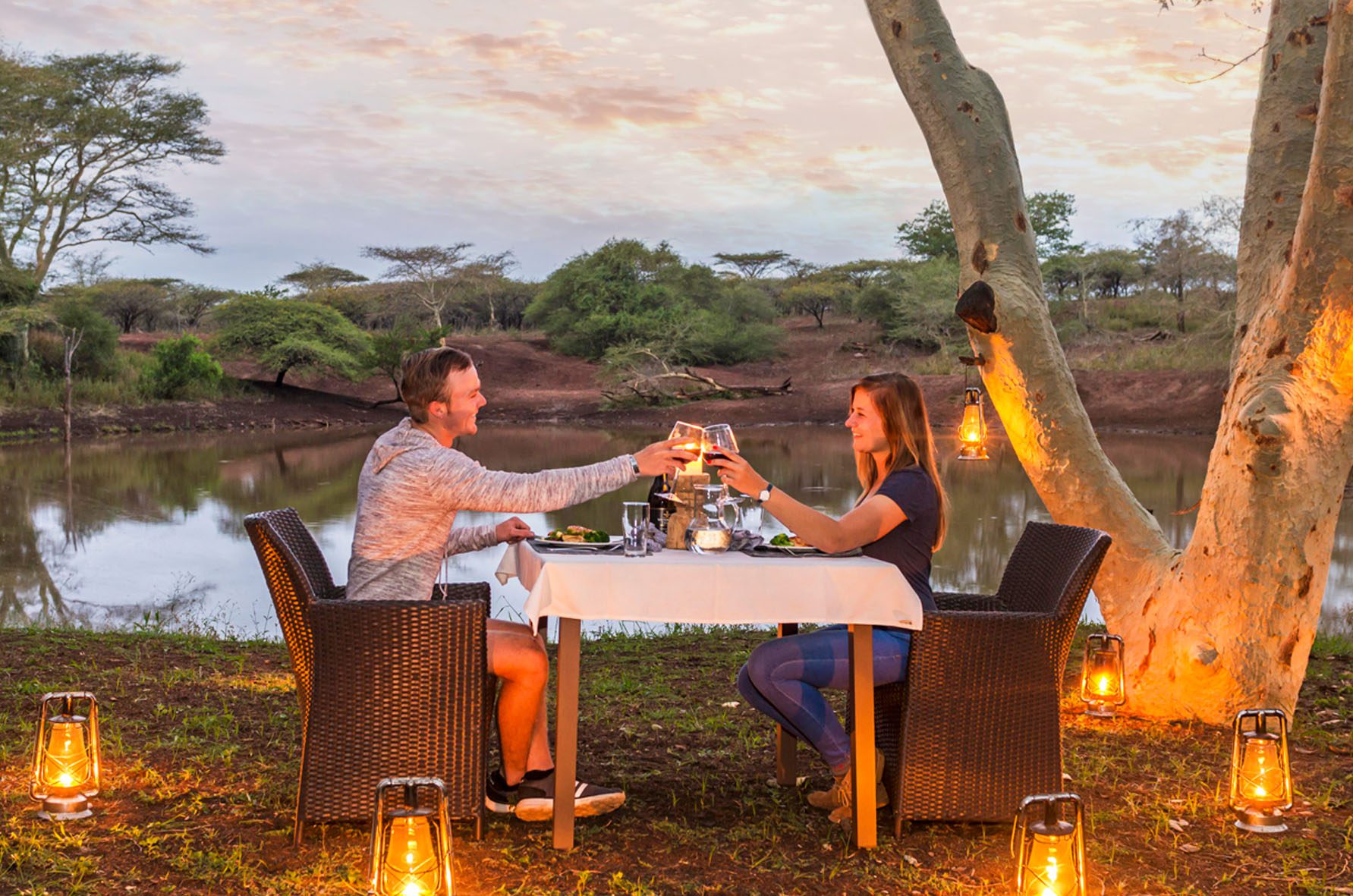 IF THIS IS YOUR DREAM WEDDING
That nobody will ever forget – look no further than Bayete Zulu...
BOOK NOW